Gilytics brings Pathfinder, a cloud solution to automate infrastructure, design, planning and routing, into ArcGIS and joins Esri Partner Network Program
Zurich, January 12, 2022. Gilytics, a Swiss based company, which provides Pathfinder – a GIS cloud solution to automate the design, planning and routing of infrastructure – announces it has been accepted into the Esri Partner Network Startup Program. Pathfinder helps clients with a spatial optimization engine to automate manual processes in the design and planning of energy, transportation and telecommunication infrastructure. In addition, the same solution is used for improving and easing the stakeholder engagement and public participation. The integration will provide ArcGIS users with the ability to leverage the Pathfinder solution and a perfect integration of data services and customized technology in the ArcGIS system.

Pathfinder clients include utilities, engineering and energy sector organizations that have also used Esri products, including ArcGIS Pro and ArcGIS Online, in their design and planning processes for decades. This integration will provide a seamless connection with ArcGIS where users will be able to benefit from both technologies.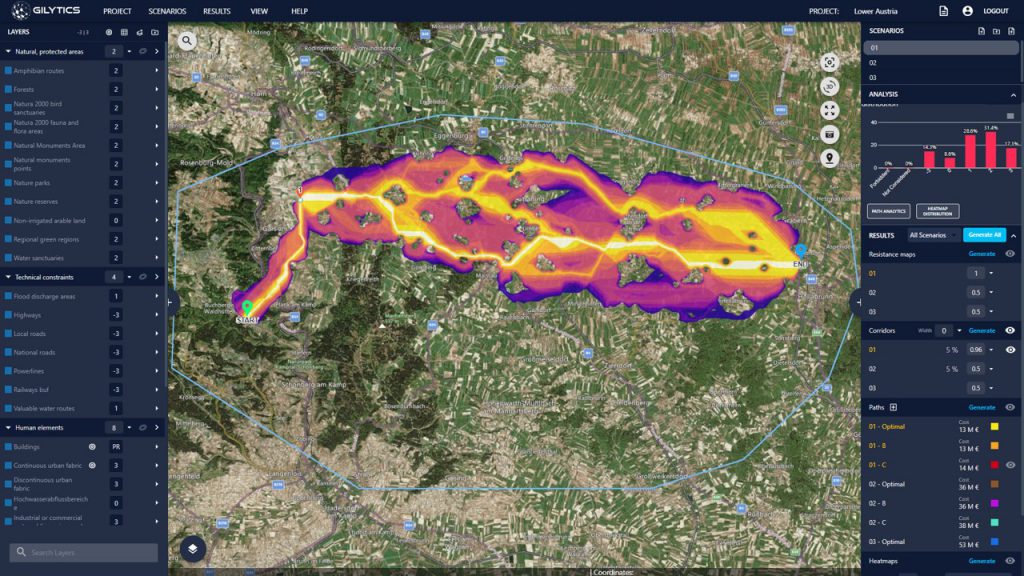 About Gilytics
Gilytics delivers a Cloud GIS-based platform and service solution allowing users to calculate alternative routes for powerlines, pipelines, roads, and railways, helping energy, engineering and transport companies save time and CO2 with better data, visuals and communication. Our vision is to become the standard software solution for the planning of linear infrastructure with the potential to expand into asset management and stakeholder engagement. Our mission is to accelerate and make more transparent the clean energy transition. The company is an ETH Spinoff founded in 2017 with clients throughout Europe and the Americas with headquarters in Zurich.