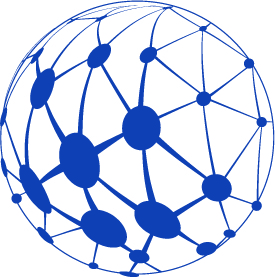 Berlin, Remote/mixed, Valencia
Gilytics (www.gilytics.com) is an ETH Spin-off, founded in Zurich in 2017, developing web-GIS application for automated routing and design of energy, telecommunication and transport infrastructure (power lines, pipelines, roads, analytics, data visualization, , etc..).
We have been awarded with international prizes and been selected for competitive global programs for startups, including the European Space Agency and the Free Electrons. Currently we serve clients from Asia to Americas and we are looking to further expand our business globally.
Our ambition is to become the standard solution for automated design of telecommunication, energy and transportation infrastructure and to make the planning process more transparent, digital and democratic!
We are looking for a seasoned Business Development Lead, preferably with experience in the energy or telecommunication or transportation industry. This role covers the aspects of business development, definition of specifications and partnering with the IT teams, project management and execution.
This is a fully-fledged role for an engineer that is passionate to solve business challenges for the energy and transportation industry. The initial focus will be on the European market, with an eye to gain control of the international expansion. If you have experience interacting with customers in the energy field (Utilities, renewable energy companies, power grid operators, construction companies), enjoy the idea of become the bridging element between the customers and technical teams of a growing international Start-up, please get in touch with us.
Responsibilities:
Generate new pipeline through active prospecting and leverage of your personal network
Manage complex sales cycles and lead your extended territory team (pre-sales and other key functions) to delight your prospects and customers. Responsible for conducting workshops, demos and meetings with customers to understand requirements and document product requirements
Responsible for the contracts, developing appropriate scopes of work, labour and expense budgets and schedules
Ownership and maintenance of the CRM system
Responsible for leading, educating and supporting Marketing Team and Sales Team to ensure product related customer communication can be completed in an efficient and timely manner
Contribute to identification and investigation of new technologies to be integrated or developed for new products in cooperation with the IT team
Open to occasional travelling to meet with prospects, customers, attend trade shows or meet with the team in our office in Valencia.
Requirements:
Master in geoinformatics, environmental engineering, or civil engineering, electrical engineering, physics or similar technical/scientific domain
5+ years professional work experience in business development/sales of IT solutions; experience in selling to the Power & Utilities industry is beneficial
Experience in spatial and environmental planning of energy infrastructure and transportation or telecommunication, and/or understanding of the basics of GIS (Geographic Information Systems) is considered advantageous
A good speaker and negotiator, at ease in customer meetings as well as in industry conferences
Excellent written and verbal communication skills, including stellar presentation skills
Fluent in German (as mother language is an advantage) and English, other languages are a plus
A previous startup experience is a plus (seed round or Series A at least)
Team and conditions:
Innovative, dynamic, flexible and independent growing company
Motivated team in an impact oriented growing start-up
International team of five different nationalities
Location in Germany or Spain, but remote work is also possible
Lean, dynamic and agile atmosphere
High level of autonomy and ability to influence decisions
An opportunity to make an impact on the industrial future and be part of disruptive and ground-breaking global projects
Package including stock option plan
Contact person: Dr. Stefano Grassi, stefano.grassi@gilytics.com

Job Features
Job Category
Business dev/Sales, Head of Business Development
Minimum qualification
Master in engineering, physics or equivalent