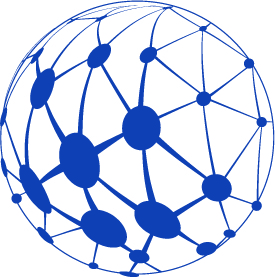 Gilytics provides a 3D web-GIS application for automated routing and design of energy, telecommunication and transport infrastructure (power lines, pipelines, roads, analytics, data visualization, , etc..) .
Our ambition is to become the standard solution for automated design of telecommunication, energy and transportation infrastructure and to make the planning process more transparent, digital and democratic!
We are searching for junior and (mid-)senior frontend developers with 0 to 5 years of experience to support our exiting team located in Spain.
Responsibilities:
Develop intuitive, responsive UI components for our web-GIS application.
Conception and implementation of graphical user interfaces, prototypes and wireframes in cooperation with UX/UI designers.
Integration of JS libraries for map navigation, spatial query and object identification and query, and connection to our Pathfinder API and data model to run geoprocessing, analysis and reporting functions.
Work together with the existing team, using an agile methodology to extend the frontend functionality according to product specs, participating in the conception, planning, implementation, code review, testing and documentation tasks.
(Senior position) Review the FE architecture to optimize modularity and performance.
(Senior position) Drive quality and standards in our engineering team, provide and discuss innovative solution approaches and suggestions for improvement in the development process.
Requirements:
Bachelor's degree or equivalent in Computer Science
0-5+ years' experience in frontend development
Familiarity with collaboration tools (Gitlab/Github, Teams or equivalent), and agile development methodologies
Experience building object oriented web applications in JavaScript, HTML5, and CSS3
Experience with Material UI, Storybook and the React framework
Experience with data visualization frameworks such as D3 is a plus
Experience with GIS environment, web cartography, data, and mapping systems, including web-based API such as Openlayers, Leaflet, MapBox GL JS is an advantage.
Experience developing in Linux environment
Spoken English and/or Spanish
Team and conditions:
Innovative, dynamic, flexible and independent growing company
International team of five different nationalities
Physical office in Valencia, Spain. Remote or hybrid work is possible
Friendly and informal environment
Online development team meetings every two weeks, global team meeting in Valencia office every two months
English is common language for daily communication via Teams
Contact person: Dr. Salvador Bayarri, salvador.bayarri@gilytics.com

Job Features
Job Category
IT, Junior front-end developer, Mid-Senior front-end developer, Senior front-end developer
Minimum qualification
Bachelor in Informatics/Computer science