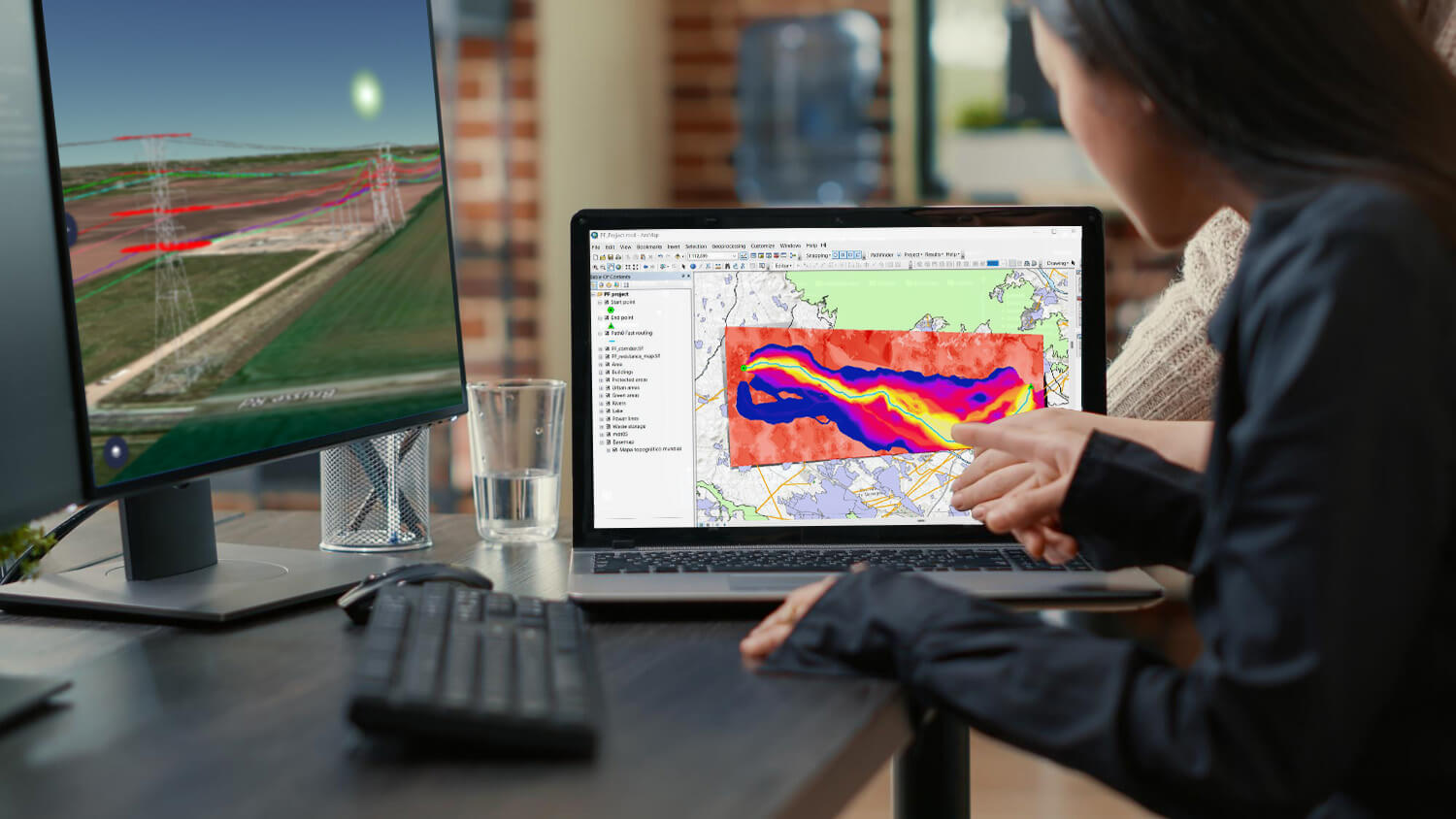 Plugins
Integrate Pathfinder into common GIS desktop applications
Pathfinder routing services can be integrated with your GIS software
by using our plugin, providing a seamless workflow:

Get the plugin free of charge and use it with your Pathfinder account.

Easily access your data files or remote services.

Create the routing scenario with one click.

Set and store the routing parameters with a simple interface or a CSV file.

Get back the analysis results (resistance map, corridor map and optimal paths) directly in your table of content of your GIS document for further processing, printing, etc.

You can also see your project in the Pathfinder web application and use its advanced analysis and reporting features.
Full analysis workflow
With Pathfinder 3.2, the ArcGIS Desktop plugin is available to ArcMap users.
Have an active Pathfinder license? Download and install the plugin file for ArcGIS Desktop.
New to Pathfinder? Contact us to get a temporary trial account and test both.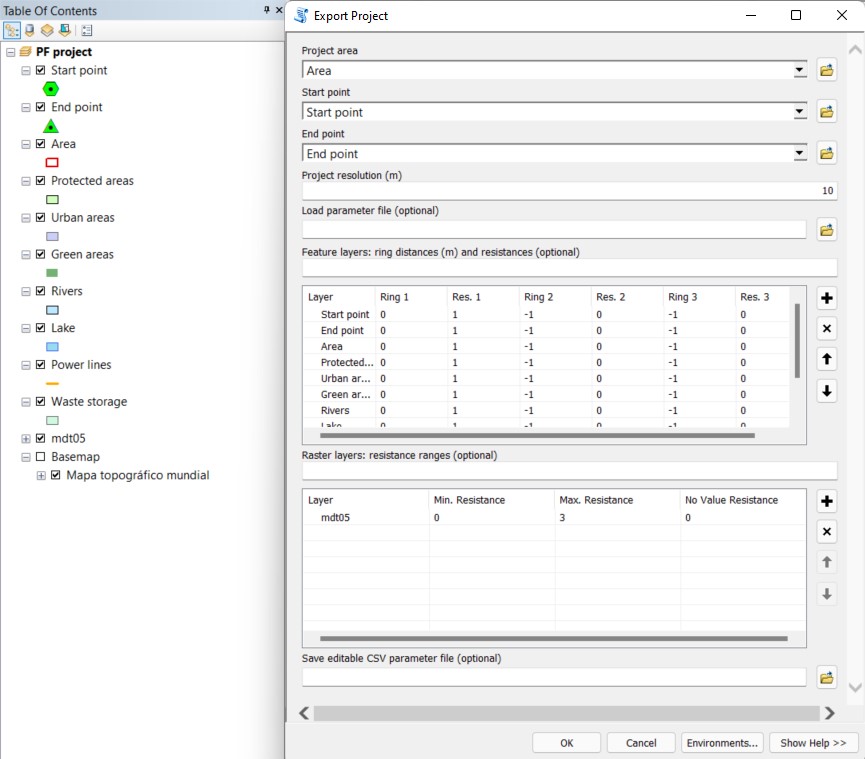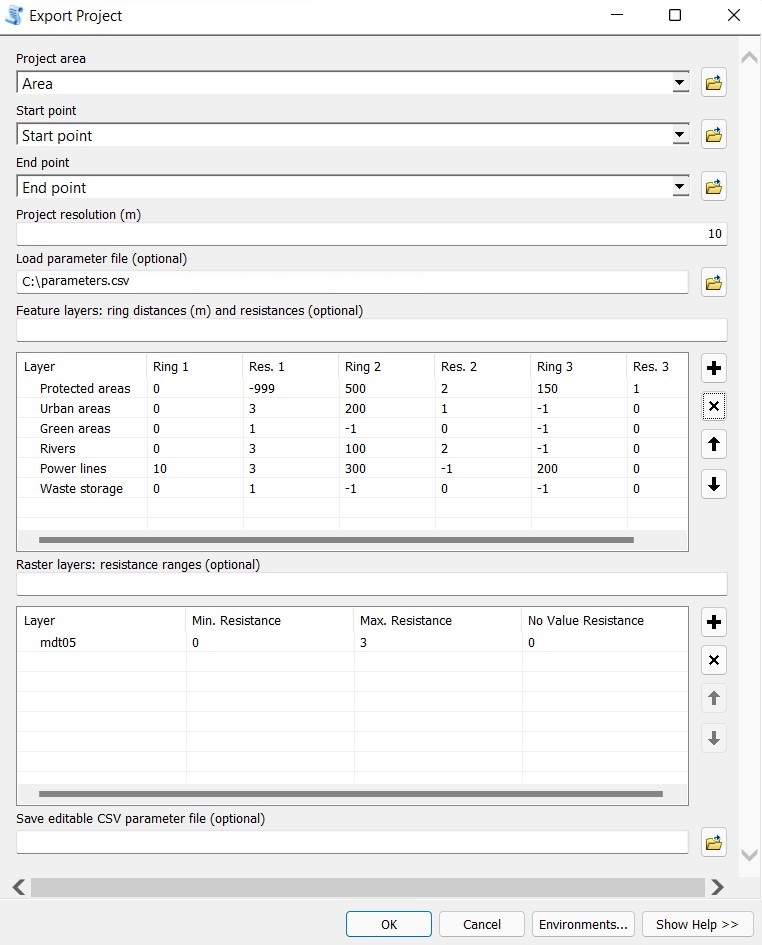 ArcGIS Pro beta version
Full analysis workflow
Future versions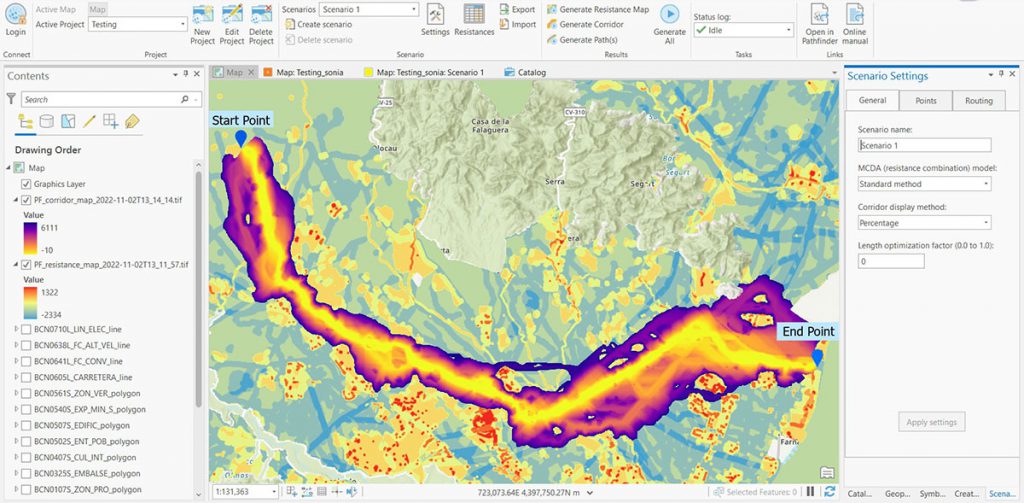 TRY PATHFINDER
We offer a free trial and paid subscriptions depending on the features and support you need.