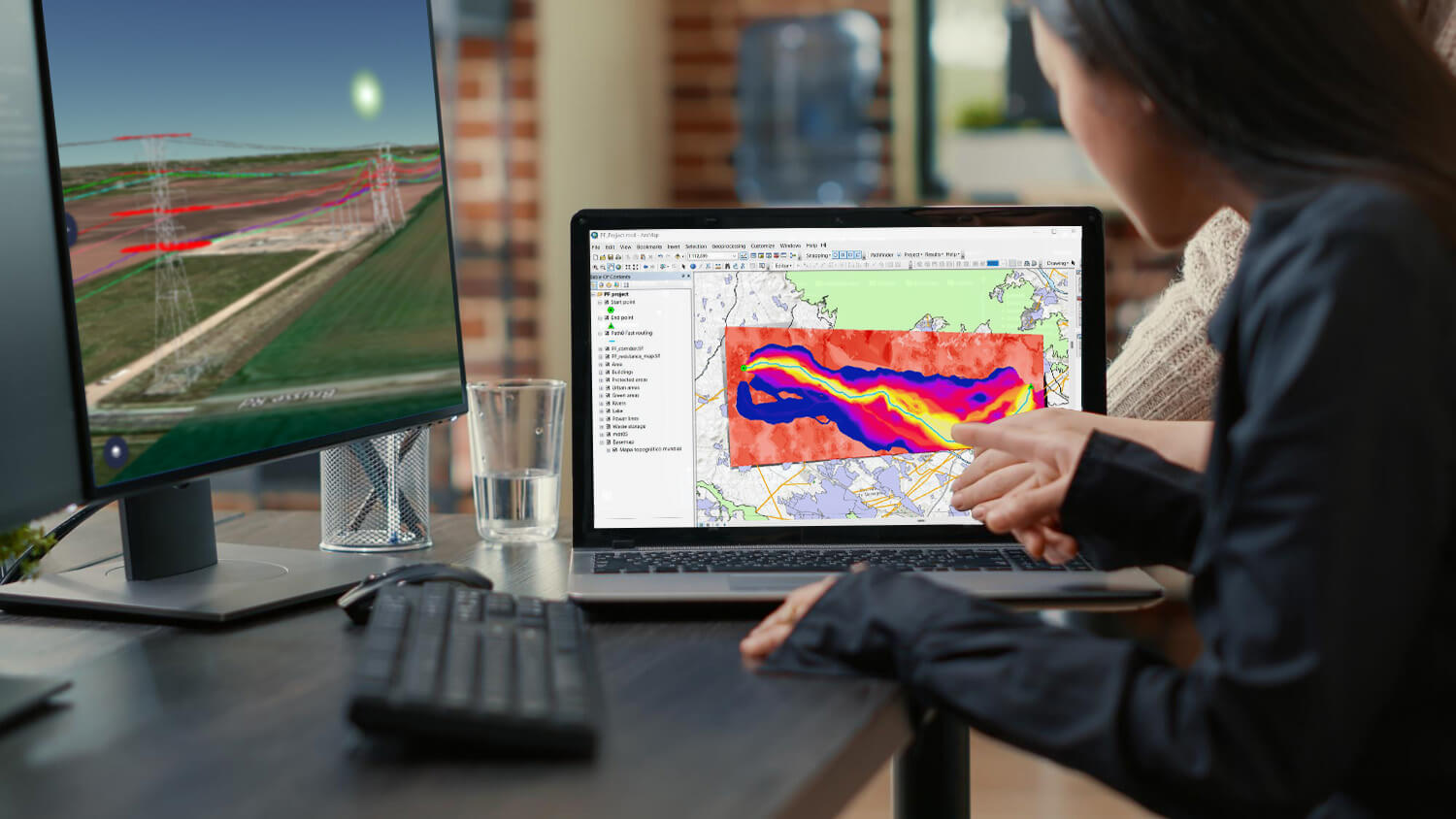 Esri ArcGIS Add-in
Pathfinder routing and siting algorithms in an easy worklflow seamlessly integrated into Esri ArcGIS.
Benefits

Use it with your Pathfinder account.

Easily access your data files or remote services.

Create the routing scenario in a few clicks.

Set and store the routing parameters with a simple interface or a CSV file.

Analyze results directly in your table of content of your GIS document for further processing, printing, etc.

See your project in the Pathfinder web application and use its advanced analysis and reporting features.
ArcGIS Pro beta version
Full analysis workflow
Future versions
Full analysis workflow
With Pathfinder 3.2, the ArcGIS Desktop add-in is available to ArcMap users.
Have an active Pathfinder license? Download and install the add-in file for ArcGIS Desktop.
New to Pathfinder? Contact us to get a temporary trial account and test both.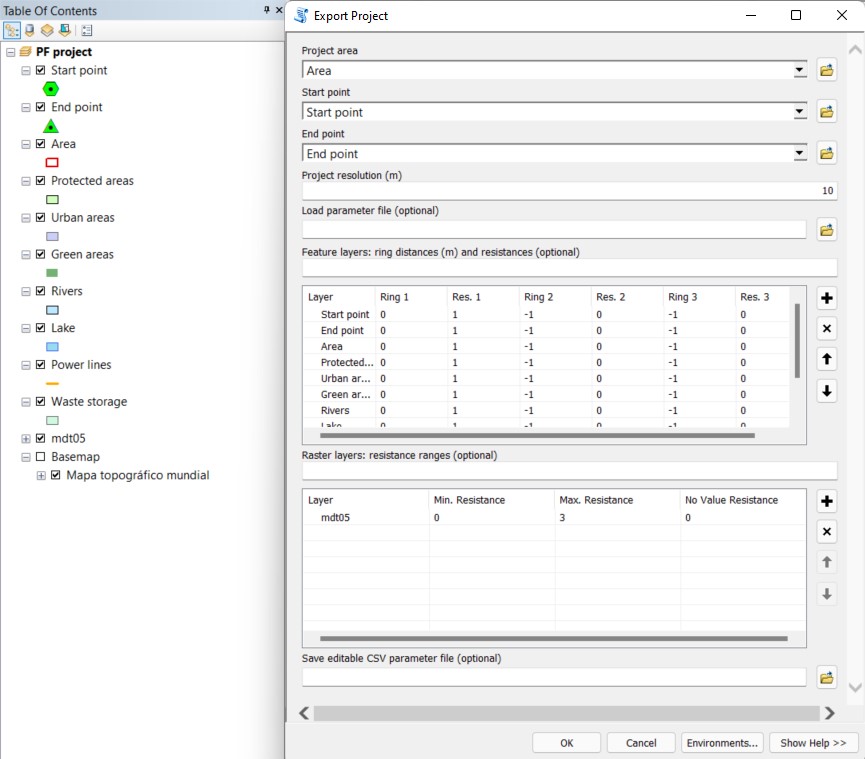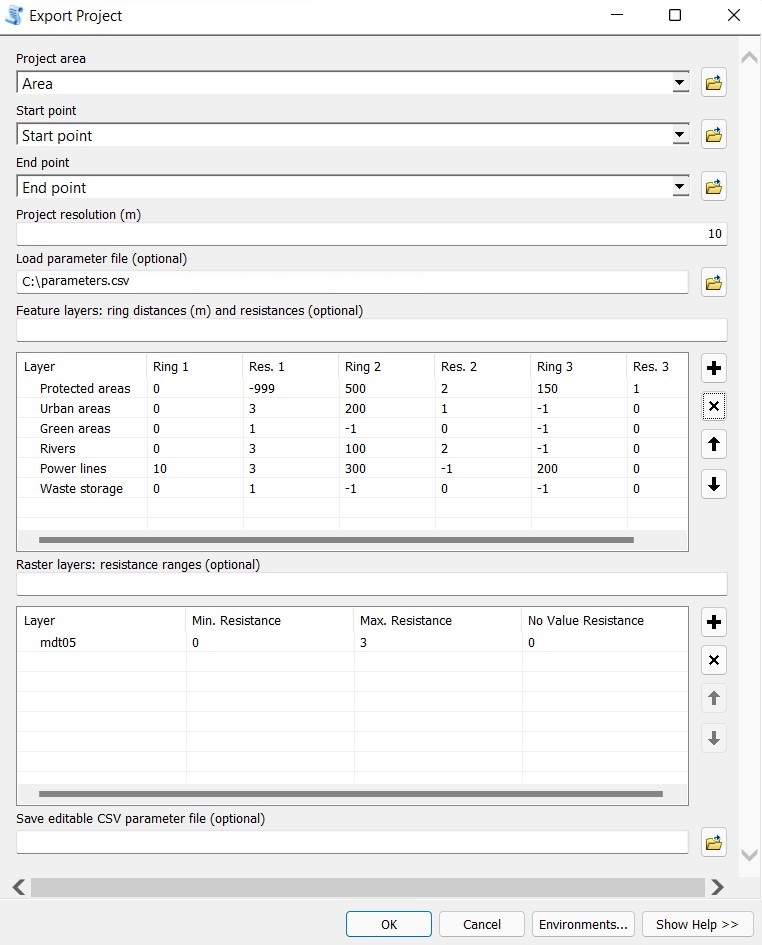 We had the great opportunity to test and use Gilytics Pathfinder in our large-scale transmission lines projects in Germany. The software is intuitive and offers great advantages in corridor identification and routing, especially if you work with multiple geodata. Gilytics' Pathfinder definitely speeds up planning processes for several weeks up to months depending on the existing know-how and the project requirements. In particular, for users who do not program themselves, the software represents an enormous benefit, as the nocode environment is easy to handle. So Gilytics' Pathfinder provides almost every team member with a possibility to calculate corridors as an estimate for optimal routing in planning phases. Results can be visualized, documented and easily exported. This way, team capacities can be distributed much more flexibly, and a lot of time can be saved.
Frank Dünkel, Head of Digital Solutions
Arcadis Germany GmbH


TRY PATHFINDER
We offer a free trial and paid subscriptions depending on the features and support you need.