Pipeline Routing Optimization
with Gilytics Pathfinder
Problem
Planning pipeline connections is complex. The process can take years, and it is hard to identify the optimal route and location for pumps and pressure reduction stations. Communication with teams and the public is challenging and inefficient.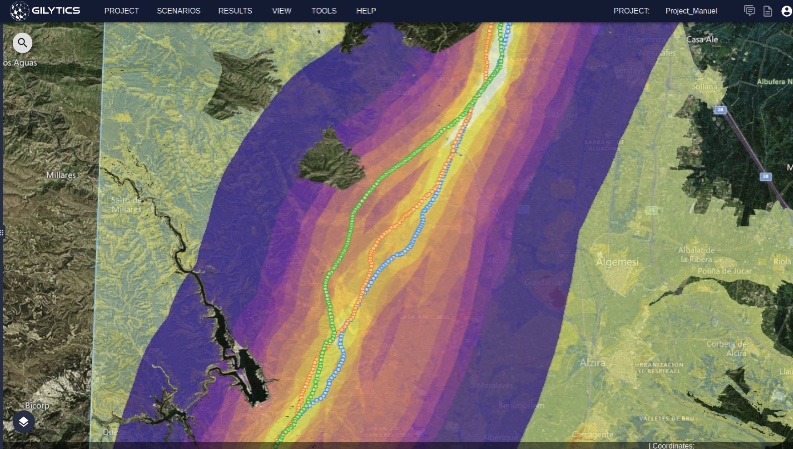 Solution
Our Pathfinder Software available on the cloud helps renewable companies, utilities, authorities, and engineering and construction companies to make pipeline planning more accessible, efficient, and cost effective.
Key Features
Automate routing of pipelines for oil/gas transportation with easy digital workflow
Fast configuration of regulatory constraints andcustomizable weighting of key elements
Advanced analytics showing detailed scenarios,measuring risks and costs with better data
Dynamic and interactive 3D visuals to improve communication with communities and teams
Key Benefits
Save time and money by customizing what is measured to get the data you need while reducing field visits and supporting remote monitoring
Improve communication by generating multiple scenarios in a few clicks to compare alternatives transparently and objectively
Make better decisions with more detailed scenarios based on the latest and most relevant data and satellite images
Light workflow divided into three simple steps:

Upload GIS data
Generate pathways
Get visuals and metrics
Data management and automated routing and comparison of pipeline connection alternatives
Our smart algorithms help planners identify multiple corridors in seconds, making comparison digital and efficient. Set buffer distances to meet local regulation and topography requirements quickly. No need for GIS experience. Analyze and export spatial data in multiple formats for easy integration into existing tools.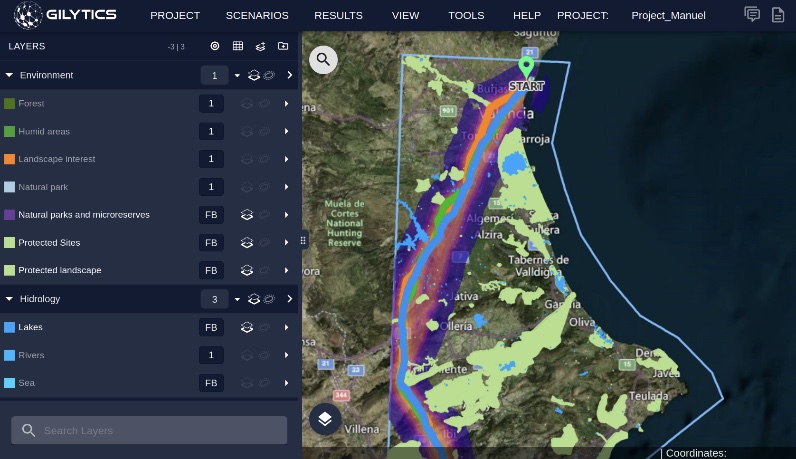 Additional geoprocess designed specifically for pipeline optimization
Calculate an estimated cost based on the optimal path calculated. Obtain the optimal location for pumps and pressure reduction stations along with the most appropriate pipeline type in each segment. Visualize the results and export them easily.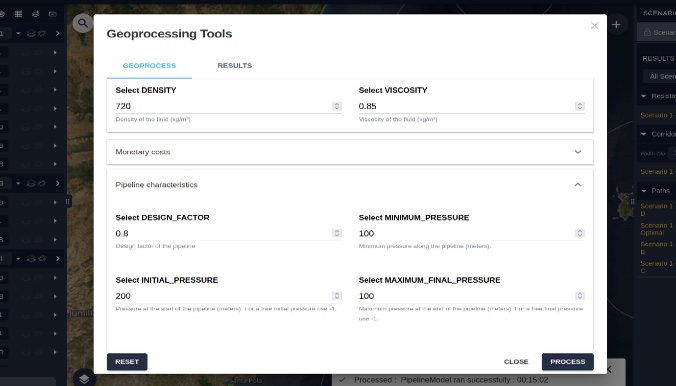 Public Communication Tool for transparent stakeholder engagement
Display your project in a 3D environment. Use Pathfinder to plan your project from a 2D and 3D views for transparency and feedback collection: interactively engage with your stakeholders and transparently communicate project plans to authorities, communities, or individuals.